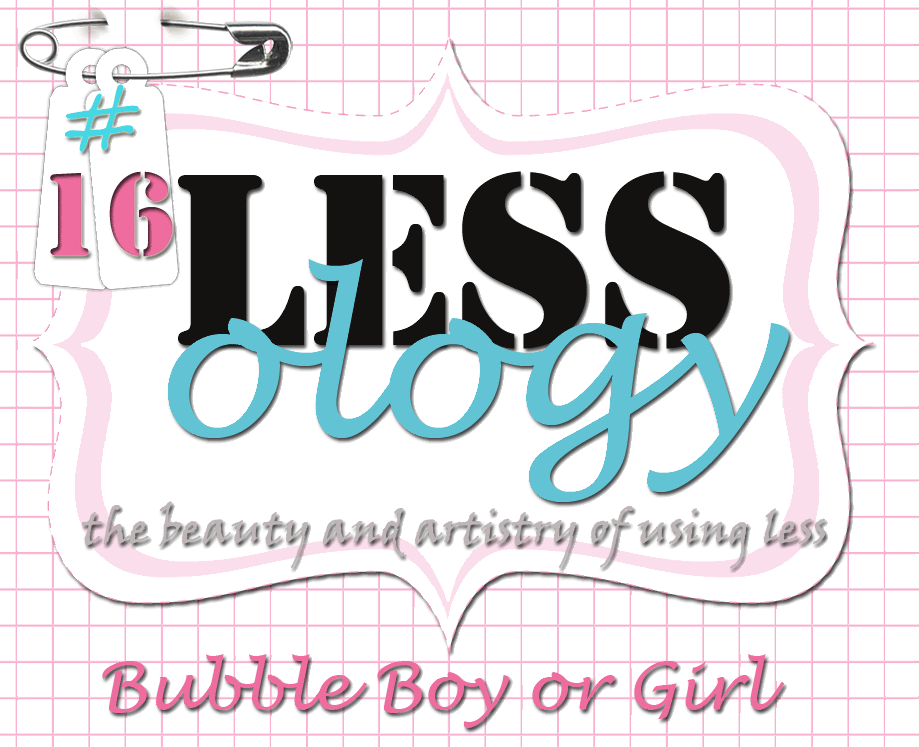 Hi all,
It's Monday and the LESSology Challenge #16: Bubble Boy or Girl starts today!.
Our giveaway for this challenge is the second part of

Heidi Myers

class

"Words & Text"

. Heidi is an amazing artist who is teaching classes at

The Art Studio

through

Scrapbook News & Review

. She is giving away an admission to her second class starting on August 3rd!. Part 2 class is valued at $29.99.
" You'll explore the use of words and text to create art just as you would use acrylic paints, ink, paper mache or any other mediums. Words will become both background and focal point. You'll text to create and enhance embellishments and you'll identify 10 ways to mold words into foundations for your art. You'll also create your own word art and you'll begin to view everyday props as vehicles to exhibit and enhance your stories. "
Sounds like a super-exciting class, not to be missed!.
Here is a sneak peek of what I created for this month's challenge. Come back Thursday for the full review :).
Don't forget to check out our challenge blog @

LESSology

for amazing inspirations from the design team members. The challenge ends

Sunday, Aug 15th 11.59 pm EST

. See you there!.