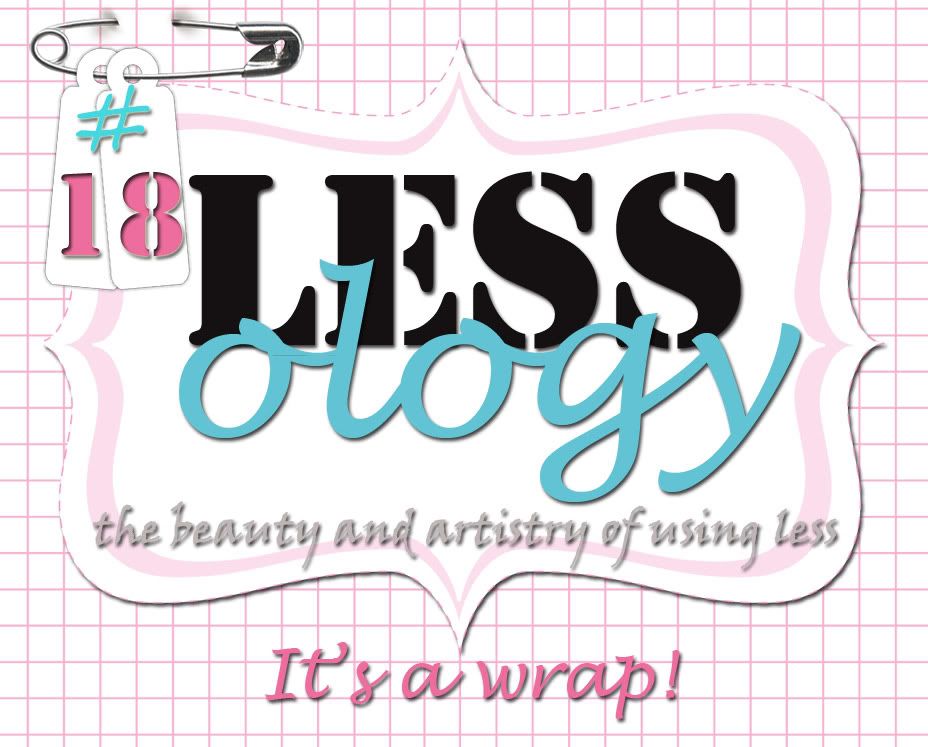 Hello all,
We are celebrating

LESSology

's first Anniversary this month!. And I have just the perfect old container to be upcycled and wrapped up nicely :). Armed with some of my favorite fabric yoyos and paint, I started working :). Here is what I made;
Basically, I primed the round box with black gesso before painting it all with white acrylic paint.

[The box was originally in blue with some ugly roses, sorry I didn't have the 'before' photo to share].

Sanded the edges to give it a worn-look. Then I glued on some pretty fabric yoyos around the box and later tied them up with waxed string. The fabric yoyos are practically my 3D gift wrapper!. Lastly, I secured a large silk rose with a brad onto the lid.
The little banner of fabric yoyos tied up with strings simply makes me smile.
I cut out circles from scrap fabrics.
Simply stitch around the circles and pull the thread hard to create fabric yoyos. You may add cute buttons or pearls on yoyos too. And don't stop there, add pretty paper circles from pattern paper scraps too! Or anything that can be cut up into circles for that matter :)).
Inspiration behind this project is actually those pretty fabric yoyos themselves!. I have always kept them in my stash for a quick embellishment on mini albums. Every now and then, I would make some whenever I found beautiful fabrics. And now, they give a unique 'homemade' feel to my gift wrapping project :).
Take a peek into

LESSology Challenge #18

for more fun, creative gift wrapping ideas from our design team and guests. And have fun wrapping!.
Hugs,
Shahrul