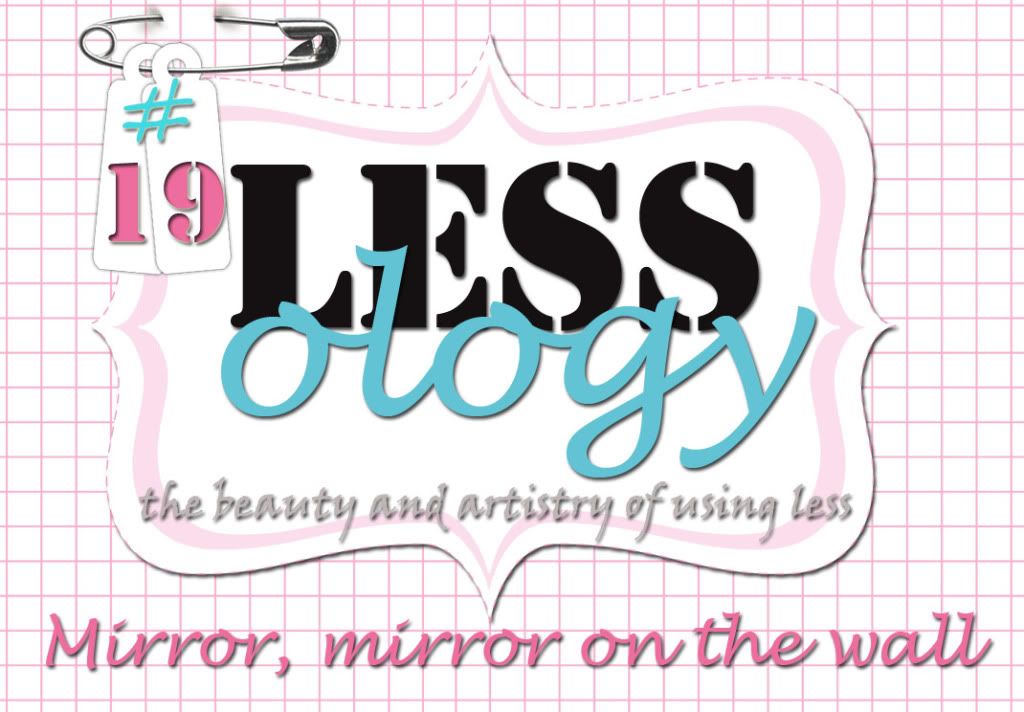 Dear friends,
Today I'm sharing an altered mirror project I did for

LESSology Challenge #19 : Mirror Mirror On The Wall

.
How I LOVE this sweet challenge!!.
I have secretly wishing for a new hand mirror and with this challenge, couldn't resist making one myself. Since I don't have a small round mirror I purchased one for just RM$3. I used a large wooden spoon as the base to hold the mirror:).
and this is the finished project;
Supplies used;
First, I detached the mirror from its unsightly plastic handle.
Distressed the back of the mirror until the paint chipped and became transparent. Did this by rubbing off the paint with a pen knife and a small scissors. Then washed off the dust with water.
When dried, I glued a vintage picture of a girl. You may use tissue papers or a page from favorite storybook too. I was inspired to try this after reading

Songbird Blog

post :).
Here is the result of my 'rubbing' effort;
LOVE how aged my 'new' hand mirror looked now.

Then, filled inside the curvature of the spoon with tissue papers and foam tapes. Glued down the 'aged' mirror on the flat surface. Filled up any gap with molding paste. Added some on the back of spoon to add weight to the hand mirror. While paste still wet, made imprints with hand-carved stamps. Let dry all night.
The paint and ink accentuates the wrinkles!
When hardened, covered the spoon with tissue papers for texture. Then painted with champagne-color acrylic, inked with brown Stazon and soft pastel, added some bling, a rose and a handmade tassel.
The long string of beads secured the crystals to the handle. [

I salvaged the crystals from an old lamp

]. Made the string from just tying tiny beads, two-by-two with a copper wire. Then made the tassel from GMC 435 floss.
That's it. A girly & vintage hand mirror. Quirky even!. Would it be nice to have a matching hair brush now, don't you think?.
How I love to see your creations!.
Hop on to

LESSology

for many more great inspirations. Have fun!